Nicole Burgess is excited to advance the success of the residential construction industry in our city, as the new CEO of the Saskatoon & Region Home Builders' Association.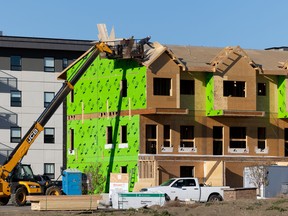 Reviews and recommendations are unbiased and products are independently selected. Postmedia may earn an affiliate commission from purchases made through links on this page.
Article content
Nicole Burgess has hit the ground running as the new CEO of the Saskatoon & Region Home Builders' Association (SRHBA).
Article content
Burgess assumed the top leadership role of the organization representing member builders and suppliers of Saskatoon's residential construction industry on June 6.
Conrad Ehr, chair of the SRHBA board, announced Burgess' appointment, stating: "Our board, following an exhaustive search is excited to welcome Nicole to the association. Her extensive experience and success of over 20 years in association management and advocacy, working board of directors, volunteers and teams, provide a rich base from which she will lead the association in its continued success."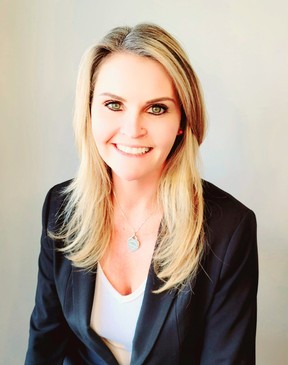 Burgess brings over 20 years of experience in association management to her new role at the SRHBA. For the past 14 years, she served as CEO for the Saskatchewan Institute of Supply Chain Canada. Previous to that, she worked in health education and advocacy with the Diabetes Association, where she managed seven branches throughout northern Saskatchewan.
Burgess is excited to join the team at the SRHBA. "This is such an important time for our industry right now, and I am so excited to be a part of the important work of our association in ensuring that Saskatoon and region continues to have a thriving and innovative housing industry, which supports accessible and affordable housing," says Burgess.
"Due to the many challenges and economic pressures being faced by our industry right now, including rising construction costs and interest rates, supply chain challenges, labour shortages and regulatory pressures, it is critically important that as an association we are providing the necessary support to our members, and continue working with all levels of government in ensuring a vibrant and sustainable housing industry, both now and in the future."
Article content
The SRHBA is one of five founding partners who recently joined together to establish the Saskatchewan Housing Continuum Network (SHCN). Also collaborating on the initiative are the Saskatchewan Realtors Association, the Regina and Region Home Builders' Association, the Saskatchewan Landlord Association and Habitat for Humanity.
"These associations are working together to promote a healthy housing continuum, which is so key to maintaining Saskatchewan's competitive edge. By working together, it's easier and more effective to bring about change," says Burgess.
Working with the Organization for Economic Development and Cooperation, the Network estimates that Saskatchewan needs to build approximately 141,500 housing units over the next eight years to meet the province's projected population increases.
In comparison, since 1990, Saskatchewan home builders produced 98,000 new homes, including single family, multi-family and rental units.
Burgess shares network members' concerns that this projected shortfall could lead to a "massive inventory shortage of housing" in the province.
"There was a recent report released by Statistics Canada showing that construction cost inflation was three times the national average in Saskatchewan. That's a huge issue our builders are facing. Supply chain challenges and labour shortages are resulting in housing projects taking longer to complete," says Burgess.
Article content
Mounting pressures have led to an 11.5 per cent decrease in new building permits in the first quarter of 2022, compared to the same time period last year, a statistic which concerns Burgess.
In the past seven weeks, Burgess has been busy meeting with member builders and stakeholders, as well as connecting with various government officials at the municipal and provincial level.
"Our conversations are about what's important to our members, what we can do to support their success and what can be done to address the concerns we've identified about our local housing inventory," says Burgess.
The SRHBA team is also busy preparing for the upcoming Parade of Homes, taking place Sept. 17 to Oct. 17. The annual event turns a spotlight on the latest trends in home design and construction, featuring 19 show homes by 12 of the association's Certified Professional Home Builders. The parade homes will be located in eight different neighbourhoods across the Saskatoon region.
"The Parade of Homes is one of our flagship public events. I'm very excited to be a part of it," says Burgess.
"It's an opportunity to showcase the quality and professionalism of our member builders. It helps educate the public about the benefits of using a certified professional home builder when making a decision about the biggest investment most people make in their lives."
There will be two Net Zero demonstration homes featured in this year's parade, located in Evergreen and Aspen Ridge.
Article content
By 2030, all new homes constructed in Canada will need to be Net Zero Ready. A Net Zero home is 80 per cent more energy efficient than a home built to conventional standards and produces as much energy as it consumes. A Net Zero Ready home is built to the same energy efficiency requirements, and is ready for future installation of a solar panel renewable energy system.
"Because these regulations are coming into effect leading into 2030, it's important for people to learn about Net Zero, and how it results in exceptional energy efficiency, performance and sustainability. It's going to be an important piece for us as an association to support our builders, as well as the public, in understanding and making changes toward these regulations," says Burgess.
SRHBA celebrates 30 years of housing excellence with awards

Saskatoon offers wide variety of housing for different lifestyles and budgets
The news seems to be flying at us faster all the time. From COVID-19 updates to politics and crime and everything in between, it can be hard to keep up. With that in mind, the Saskatoon StarPhoenix has created an Afternoon Headlines newsletter that can be delivered daily to your inbox to help make sure you are up to date with the most vital news of the day. Click here to subscribe.